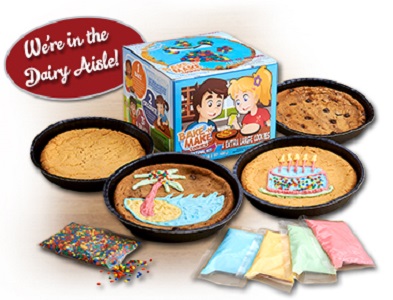 About Family Finest (Champion Foods)
Family Finest is a leading manufacturer of quality food products for both Private Label and Store Brands, specializing in Take and Bake Pizzas, Breadsticks, Calzones, Cookie Dough and Scones. Their expert bakers and knowledgeable product development team use their passion for perfection to manufacture custom products for some of the country's top retailers. Family Finest is proud of their track record in developing product lines that fit the needs of grocery store and foodservice customers. By using the highest quality ingredients along with manufacturing flexibility, packaging design and customized formulas, Family Finest is able to deliver a quality product to meet your needs while increasing your profitability.
Bake-N-Make Cookies Decorating Kit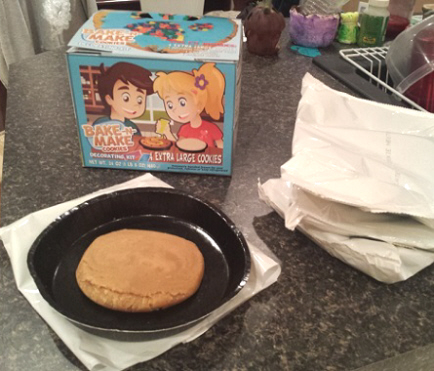 Family Finest's Bake-N-Make Cookie Decorating Kits include everything you need to satisfy your creative sweet cravings. Each kit includes ingredients to make four extra-large cookies, with four colors of icing and sprinkles. These kits can be found in the dairy aisle at your local Walmart store. Each kit comes with two sugar cookies and two chocolate chip cookies.
I really like how each cookie is individually wrapped in its own container. All you have to do to bake is take the cookie out of its wrapping and place the container in the preheated oven. The cookie will grow in size to fit the bowl it's in. Both the sugar cookie and chocolate chip cookie smelled amazing after I took them out of the oven. They tasted really good too. Who doesn't love fresh, warm cookies from the oven? And one cookie could easily feed two people.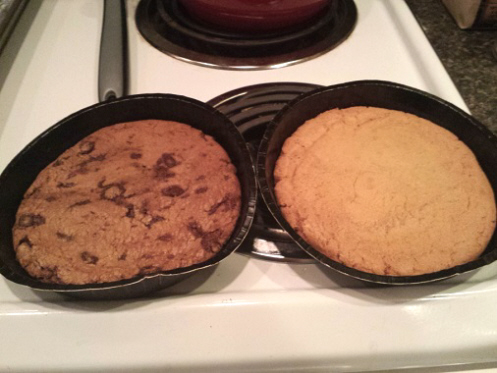 Unfortunately, my kit came missing the decorating ingredients. But I know that if I had them, I would have had a lot of fun decorating my very own cookie! Family Finest's Bake-N-Make Cookie Decorating Kits are perfect for after school snacks for your kids, Friday night family parties, birthday parties, sleepovers, holiday get-togethers or anytime you're hungry for a cookie.
Although my kit was missing the icing packets and the sprinkles, I know it would have been a lot of fun to decorate after baking. Kids love to decorate their desserts, so this could be a lot of fun for your family, especially during the holidays.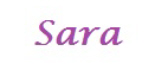 Disclaimer: Sara Miller has personally reviewed the product listed above. Sara has not received any monetary compensation for her review. Sara did receive a free product to try out so she could evaluate and use it for her review. Her thoughts & opinions in this review are unbiased & honest and your opinions may differ. Please read our Terms of Service & Disclaimer Policy before entering our giveaways.