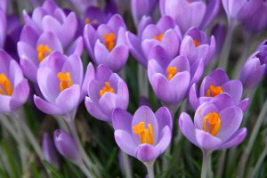 Welcome to our Friday ~ Week in Review post! We will be doing these posts every Friday to update you all on what happened throughout the week, so everyone can get caught up on the things they may of missed!
Quote of the Week: A house that does not have one worn, comfy chair in it is soulless. — May Sarton
New Reviews & Giveaways: (all links are in our right side bar)
Kindle Fire HD Giveaway Event
PACT Organic Everyday Essential Apparel
Designer Accessories for Kids – Bixbee
Organic Be Pawsitive Dog Treats
Small Business Solutions with Office365 and GoDaddy
KLOO Language Board Game
Cook the Part – Cookbook & Entertaining Guide
Jewelry Cleaner Set from Kinley Covers
$100 Amazon eGift Card Giveaway Event
Microbead Neck Pillow for Traveling
Third Day Naturals Handmade Soaps and Skin Care
Product Reviews and Book Reviews:
BB Plus+ Illumination Facial Crème
Graceland the Complete First Season – Review
A Day Out With Thomas Event – Strasburg Rail Road
Carsick: John Waters Hitchhikes Across America: Audio CD Book
Bens Garden Stationery Products
General Topic Posts:
5 Tips for Choosing Sunglasses
The Grand Budapest Hotel Coming to DVD
The Doughnut Shop
Shelly's Mailbox Monday
Suffering with Solar Dermatitis
5 Services Offered by a Furrier
Vent: Doctor's Offices
Nightmares with Health Insurance Companies
Refrigerator Art – Makes Me Happy
Almost Wordless Wednesday Out for a Sail
Beauty Pageant Jewelry Creates the Winning Look
Tasty Recipes:
Homemade Strawberry Popsicles
Orange Lime Cooler Cocktail Recipe
Thanks for reading the Two Classy Chics blog this past week. Wow, what another busy week we had here! Yay!!! Busy is a good thing as it keeps our readers interested in what we have to say. We hope everyone is having a great start to their summer so far!