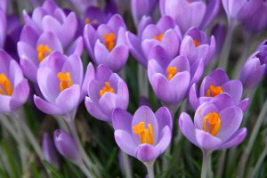 Welcome to our Friday ~ Week in Review post! We will be doing these posts every Friday to update you all on what happened throughout the week, so everyone can get caught up on the things they may of missed!
Quote of the Week: A child who does not play is not a child, but the man who does not play has lost forever the child who lived in him. — Pablo Neruda
New Reviews & Giveaways: (all links are in our right side bar)
Gourmet Food from Hatchery
Necklace from Dune Jewelry
$25 GC to Jung for Gardening Supplies
Gourmet Food from OliveNation
Twistos Baked Snack Bites
Mod Designer Camera Straps and Accessories
Mega Giveaway Prize With 5 Winners
Microbead Body Pillow
Pancake Pan from BakeDeco
DOD Fitness Tools
Product Reviews and Book Reviews:
Blueberry Bush from Jung
Searching for Perfect by Jennifer Probst
Save on Spring Fashion at thredUP and PromotionalCodes.com
Twisted by Emma Chase
General Topic Posts:
How to Plant a Blueberry Bush + Gardening Tips
Environmental Friendly Carpet Cleaning Tips
Shelly's Mailbox Monday Goodies
Shelly's WW – For the Love of Money
A Guide to Caring for Indoor Plants
Learn About America's Farmers
The Diaper Aisle at the Grocery Store
Flooding Down South and East
Tasty Recipes:
Grandma's Ham Pot Pie Recipe
Vanilla Sugar-Crusted Scones Recipe
Yay! We all made it through another big week here on the Two Classy Chics blog. Thank you for joining us and reading on our blog on a daily basis. We appreciate you! Have a great weekend!