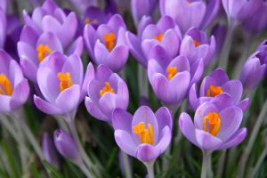 Good morning everyone! TGIF! Yay!!! Friday is finally here and it has been a very long week! I finally got my "work" groove back this week since being off for 2 weeks when I was sick last month. It has been a slow recovery but I think I am headed in the right direction.
Today's Topic: Last night I ran to the grocery store for one of my neighbors who is sick right now. She needed 2 packs of diapers for her 9 month old and a bottle of Gingerale. I love to do things for my neighbors, especially when they do things to help us out from time to time too.
I get into the grocery store and I haven't bought diapers for 28 years, other than giving my daughter money when Princess was born for her to pick up diapers for our grand baby. Anyway, I stood in that aisle and was amazed at how many diaper brands there are these days! Oh my gosh! There are ones for boys, girls, walkers, crawlers, infants, designs on them, plain ones and all kinds of other things. All of these freaking diaper choices took up 3/4 of the big grocery store aisle. Really? Do we all need that many choices?
I didn't know what Mary used at home so I had to call her to find out. I did buy 2 packages of her normal brand and type. But all of that got me to thinking…do we really need all of these choices in the diaper aisle? While I do believe there should be choices, I don't believe we need a gazillion disposable diaper choices! ugh! Your thoughts?
Anyway, the Kohl's GC giveaway closed last night and we do have a winner this morning. The winner is…. Shelley P. Congratulations!!!
Have a great weekend everyone!