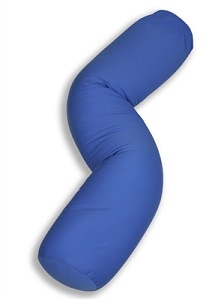 Several years ago one of my doctors and 2 physical therapists recommended that I try a microbead pillow to help ease some of my aches and pains. At the time, I brushed off their recommendations and went along my way.
Then a few weeks ago the pain in my upper back, neck, shoulders, lower back and hips got so bad that I was popping a lot of pills again. After a few painful and sleepless nights, I remembered those microbead pillow recommendations from a few years ago.
After doing some web searches I found the #1 Microbead Pillow Store Online and contacted them about doing a pillow review. If you are unfamiliar with microbead pillows, a lot of doctors, physical therapists and chiropractors highly recommend them.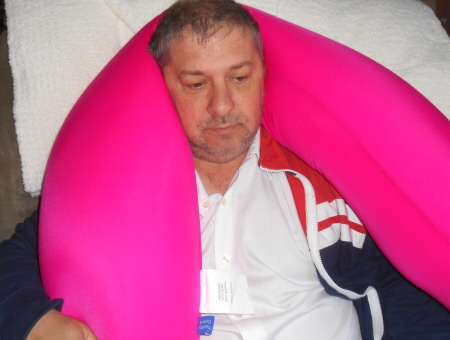 Microbead-Pillows sells all kinds of microbead pillows in a wide variety of shapes, sizes, styles and colors. These are very comfortable, practical and pretty pillows!!! I have never seen a larger selection of microbead pillows and I love their affordable price points.
For my review I received the Squishy Deluxe Microbead Body Pillow in a pretty rose color which is really like a hot pink. It is filled with 100% high quality powder microbeads and measures 47″ long by 7″ in diameter. One of the things I love about it is that it has a removable, washable outer cover so that I can keep it nice and clean. Oh and by the way, it is machine washable!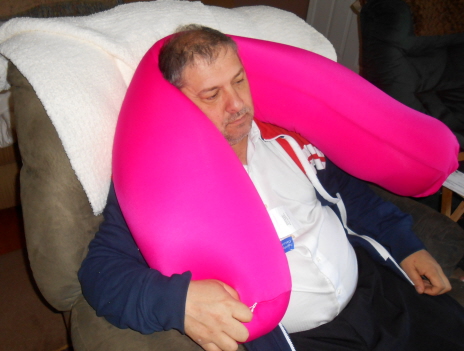 As you all know, I recently spent 10 days in the hospital. Once I got home the pain was incredible and I could hardly take it for the first week at home. I immediately started using my new Squishy Deluxe Microbead Body Pillow while laying around in bed. Sometimes I used it between my legs to ease the pressure & pain off my hips and at other times I had it semi-underneath my lower back.
During that same week Hubby came down with a nasty tummy virus and could barely move. The poor guy was just as sick as me and stole my body pillow to help ease his shoulder and neck pain. He was curling up for hours on his recliner with the body pillow wrapped around his neck & underneath his shoulder. Yup, the old man has fallen in-love with this body pillow too because it gives him great neck, shoulder and head support.
You can use this body pillow in a gazillion different ways! If you are pregnant, it would make a fabulous maternity pillow too! Since receiving it, it has been a "blessing" in my life and has really helped to ease my back, shoulder and hip pain. Seriously, it is the ONLY pillow that has ever helped and I love it!

Disclaimer: Shelly has personally reviewed the product listed above. Shelly has not received any monetary compensation for her review. Shelly did receive a free product to try out so she could evaluate and use it for her review. Her thoughts & opinions in this review are unbiased & honest and your opinions may differ. Two Classy Chics is not responsible for delivery of any giveaway items won from this blog. We are not responsible for injury or mis-use of any products won from the Two Classy Chics Blog. Please read our Terms of Service & Disclaimer Policy before entering our giveaways. This giveaway is not affiliated with Facebook or Google+ in any way. Thanks!