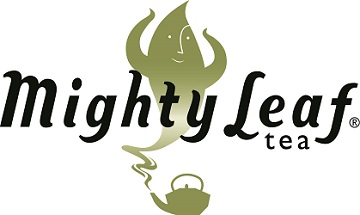 Today I would like to introduce you to the Mighty Leaf Tea Company who makes a variety of tea products like tea pouches, loose tea, iced teas and sells teaware accessories too! Whether it is hot tea or cold tea…Mightly Leaf Tea Company can supply you with all of your tea drinking needs!
Mighty Leaf Tea is a family-owned company created by husband-and-wife team Gary Shinner and Jill Portman, who turned into reality their dream of infusing new life into the ancient indulgence of tea. In carefully chosen blends you will find all natural ingredients including hand-picked whole leaf tea, blossoms, herbs, fruits, and spices. Our vibrant leaves and blossoms are too big for ordinary tea bags, so we designed our own silken, artisan Tea Pouches™. They hand-stitch them with unbleached cotton, without using glue or staples. Unlike most soda, Mighty Leaf Tea is all natural and free of sugar, calories, and artificial flavors.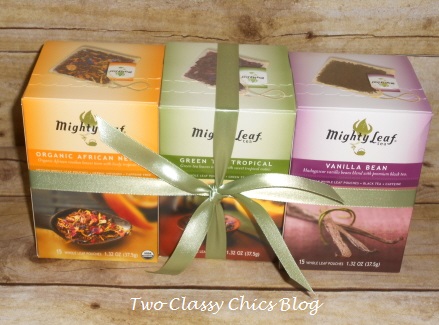 I have reviewed several products from Mighty Leaf Tea in the past and was really excited to get a new shipment of goodies to try out for all of you. While I start my day with hot coffee, I love to relax in the evening with a good cup of hot tea.
For the review I received one box of Mighty Leaf Tea in each of these flavors: Organic African Nectar, Green Tea Tropical and Vanilla Bean, along with a Mighty Leaf TeaTop Brew Mug.
Organic African Nectar, Organic African rooibos leaves mingle with mango and flower blossoms. Inhale the heady aroma of Madagascar vanilla beans mingled with whole Ceylon and China black tea leaves in Mighty Leaf Vanilla Bean. Includes 15 pouches of each. With these sampler pack, there is definitely something for every tea lover to enjoy. Personally, I think they are 3 great universal flavors.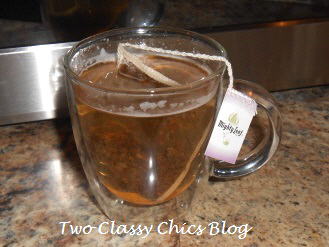 I am the type of person who loves a wide variety of tea. I like to have one flavor on one day and then the next day I enjoy another one. I think it keeps me from getting bored with them since I am always switching them up.
The Green Tea Tropical is my favorite out of these three. I have been enjoying it brewed hot and enjoying it over ice for iced tea. My mother has been stealing consuming most of the Organic African Nectar and we have both been sharing the Vanilla Bean which is a black tea that contains some caffeine so we enjoy that one earlier in our day.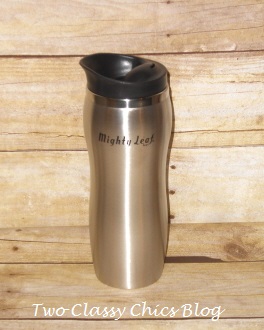 The company also sent us the Mighty Leaf TeaTop Brew Mug which is the coolest thing since sliced bread! Now I can steep my tea pouches right in the commuter brew mug and take it with me on-the-go. The used tea pouch nestles inside the lid so there is no mess, no fuss and you get the perfect brewed tea every time! Furthermore, I love that it easily fits in my car's cup holders unlike many other commuter mugs out in the marketplace.
I am always impressed with the products from Mighty Leaf Tea and have purchased the products for myself and to give as gifts in the past. Most of my family members are tea drinkers, so it is always an appropriate gift to give.
* This post contains affiliate links. If you make a purchase, we may or may not receive a small commission which helps to support this site. Thank you!

Disclaimer: Shelly has personally reviewed the product listed above. Shelly has not received any monetary compensation for her review. Shelly did receive a free product to try out so she could evaluate and use it for her review. Her thoughts & opinions in this review are unbiased & honest and your opinions may differ. Two Classy Chics is not responsible for delivery of any giveaway items won from this blog. We are not responsible for injury or mis-use of any products won from the Two Classy Chics Blog. Please read our Terms of Service & Disclaimer Policy before entering our giveaways. This giveaway is not affiliated with Facebook or Google+ in any way. Thanks!