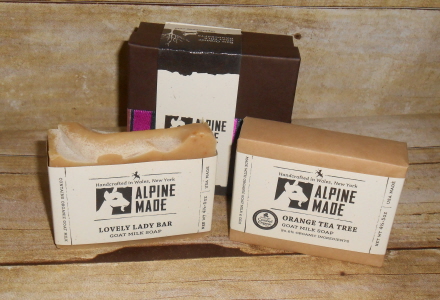 Alpine Made goat milk soap is made from certified organic goat's milk on their organic farm in Wales, New York. The company is owned and operated by Kerry Beiter and let me tell you, this is one very talented goat milk soap maker!
Some of the lovely soaps you will find at Alpine Made include the following scents: pumpkin spice, certified organic unscented, orange tea tree, cafe con leche, mint chocolate, lemon basil, citrus peel, sage & mint…to name just a few!
One of the reasons I am always attracted to goat's milk bath & body products is for the simple fact that I have very sensitive skin. Most of the store bought soaps irritate my skin and dry it out…so I typically avoid buying them. If you have never tried goat's milk soaps…you are really missing out on a fabulous product!
Recently I was sent two bars of handmade soap to try out for all of you. As soon as I opened the box, smelled them and touched them, I knew I would be in-love with them!  While both smell delicious, they are not overly-scented which is just the way I like my soaps to be.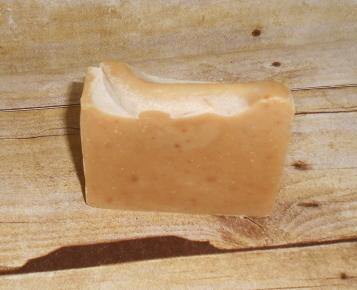 I got a bar of the Orange Tea Tree Goat Milk Soap and a bar of the Lovely Lady Bar Goat Milk Soap and I had a really hard time deciding which one to try first. With the flip of a coin, the Orange Tea Tree won & got first dibs!
This bar of soap is certified organic and I find that the orange essential oil in the soap really invigorates me in my morning shower. It helps me to wake up and get excited about starting my day. The tea tree oil has natural antiseptic properties and I like that because I have immune system issues and any time I can find a natural product with antiseptic properties I am all over it! It smells so good!
The Lovely Lady Bar of goat milk soap smells equally good! As a mature woman (age 46) I appreciate all of the qualities in this particular bar of goat milk soap. It's ingredients help to moisturize the skin and it has natural anti-aging properties! It can help to reduce fine lines & wrinkles and I am all about that at this point in my life.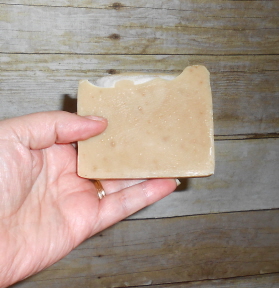 For the past few weeks I have been using the Orange Tea Tree soap all over my body and it just glides like butter! It leaves my skin moisturized and squeaky clean with a light fragrance left behind. In addition, I decided to just use the Lovely Lady Bar to wash my face and neck every day due to its natural anti-aging properties. I love using bar soaps to wash my face because they are economical to use and never irritate my skin. Matter of fact, I had a little breakout right before I started using the soap and since using it…it has completely cleared up! Yay!!!
These goat milk soaps from Alpine Made are fabulous! Seriously, FABULOUS! They smell wonderful, do a great job at cleaning & moisturizing your skin and they don't melt-away quickly. Trust me, I have had soaps that practically melted in my shower in three days, these will last you a long time! Top Notch Products!

Disclaimer: Shelly has personally reviewed the product listed above. Shelly has not received any monetary compensation for her review. Shelly did receive a free product to try out so she could evaluate and use it for her review. Her thoughts & opinions in this review are unbiased & honest and your opinions may differ. Two Classy Chics is not responsible for delivery of any giveaway items won from this blog. We are not responsible for injury or mis-use of any products won from the Two Classy Chics Blog. Please read our Terms of Service & Disclaimer Policy before entering our giveaways. This giveaway is not affiliated with Facebook or Google+ in any way. Thanks!