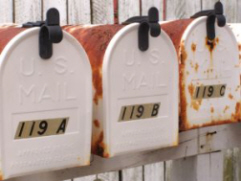 Every Monday, we love to share some of the neat things we got the previous week in our mailbox and we encourage all of you to tell us about the special things you got too! These special things can be gifts you received, special greeting cards or giveaways you won on the web! What about all of the freebies that showed up? Wootwoot! Let's all celebrate the special things we got in our mailboxes last week!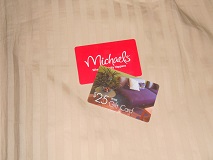 Shelly ~ Well…we are getting closer and closer to the holidays. I haven't had too much time to enter giveaways lately but I did receive two nice wins in my mailbox last week! I won a $50 GC to Michael's which will come in handy buying some scrapbooking supplies and I also won a $25 GC to shop at Ross. Yay!!! I love winning gift cards!
So…what all did you get in your mailbox last week besides bills? Get any giveaway winnings or freebies? We would love to hear about it! It's your time to brag, boast and shine! Yay!