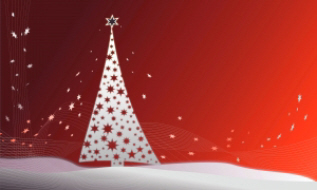 Good morning everyone! Hope everyone had a great weekend. I spent the weekend doing a lot of work online and taking care of a sick husband.
Today's post will be short, simple and sweet since we got hit again with another snow & ice storm yesterday and last night. Some light snow is coming down on top of the ice. It is like a sandwich out there right now because first we had a few hours of snow…then several hours of freezing rain/ice and now light snow again. Our power is out (as usual) and I am on battery power and need to hurry along today before my laptop says goodnight. Hubby and I need to invest in a generator once our income taxes come back next year.
We had a few giveaways close late last night so we do have winners to announce this morning. As always, we spend time every morning validating entries, trashing out the cheater entries and then randomly select a winner using random.org. We then double check that persons entry to make sure it's legit and then finalize it.
Winner of the FreeHands Giveaway: Stephen A.
Winner of the Love My Gems Giveaway: Robin Wilson
Winner of the Shorties Candles Giveaway:  Susan Smith
Congratulations! I will try to get the winner's emails out before my computer says no more! Have a great Monday…brrr I am freezing here today!