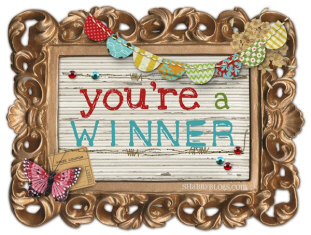 Good morning everyone! How was your weekend? Ours was super busy! Besides working…we had to do a lot of cleanup from the 3 days of rain we had last week. In a matter of 3 days we had over 9″ of rain and flooding! OH MY…what a mess! We got everything cleaned up and hopefully no rain will be coming our way anytime soon.
Today's Topic: Do any of you do any Fall gardening? We got most of yard cleaned up and we planted over 50 new flower bulbs this past weekend. It was muddy but a great time to get our flower bulbs into the ground. We planted more tulip, daffodil, hyacinth and grape hyacinth flower bulbs. A few others too but I forget their names. Looking forward to Spring when they all bloom!
We had a few giveaways close late last night so we do have winners to announce this morning. As always, we spend time every morning validating entries, trashing out the cheater entries and then randomly select a winner using random.org. We then double check that persons entry to make sure it's legit and then finalize it.
Winner of the HALO Sleepsack: Keara B.
Winner of the Hips & Curves Giveaway: Caitlin M.
Congratulations ladies! I will be emailing you both shortly so that you can claim your prizes. Have a great Monday everyone!