The Top DreamWorks Characters to Watch This Halloween
Available on DVD October 15th, 2013
The approach of Halloween means that the weather is getting cooler and it's the perfect time of year for family movie nights on the couch at home. All of the scary movies being shown on TV aren't exactly family friendly, so as a parent you may be finding it difficult to come up with things to watch with your little ones. Luckily for you, DreamWorks is releasing three fantastic films on DVD this month! Below, you can find out more about the characters to be watching in these family-friendly titles this Halloween.
Shrek the Musical
The greatest fairy tale never told comes to life as never before in DreamWorks' Shrek The Musical, the highly acclaimed Broadway production based on the smash-hit movie. Called a "triumph of comic imagination" (Elysa Gardner, USA Today) that "never stints on spectacle or laughs" (David Rooney, Variety), Shrek The Musical received eight 2009 Tony Award® nominations including Best Musical, winning Best Costume Design of a Musical (Tim Hatley) and received a Grammy Award® nomination for Best Musical Show Album.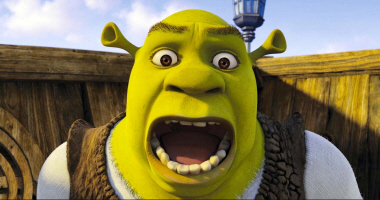 Shrek
Shrek may not want to welcome visitors to his home in the swamp, but this big green ogre would make a fun guest in your home this Halloween! Although he puts up a tough front, Shrek has a soft spot in his heart for those he cares about, especially Donkey and Fiona. This goofy guy brings the laughs with his Scottish-Irish accent and one-liners! He's also great for scaring off enemies with his stinky breath, huge size, and frightening yell.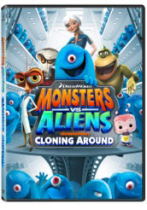 Monsters vs. Aliens: Cloning Around
Get ready for a world of hilarious monster mischief and alien antics in this all-new animated TV series inspired by DreamWorks Animation's ginormous hit movie Monsters vs. Aliens. Join team leader Susan, muscle-bound Link, ingenious Dr. Cockroach, Ph.D., and B.O.B., the gelatinous blob, as the residents of the government containment area embark on fun-filled adventures under the not-too-watchful eye of General Monger!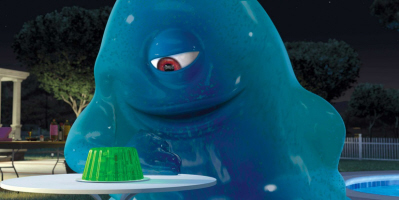 B.O.B
B.O.B., short for Benzoate Ostylezene Bicarbonate, got his name when he was accidentally created in a laboratory from some scientists experimenting with chemically- and genetically-altered food products. This one-eyed blue blob was held in captivity in Area Fifty-Something for decades, but he still has a friendly personality and contagious smile. Since B.O.B is a large gelatinous mass, he can change his shape easily and absorb any object. Although he has no brain, B.O.B. is quite intelligent! This big, blue blob is exactly the person you want by your side on a creepy Halloween night.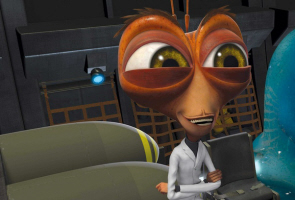 Dr. Cockroach, Ph.D.
An intellectual mad scientist, Dr. Cockroach, Ph.D. is known for bursting into psychotic laughter while completing his experiments. But, don't be fooled. Dr. Cockroach has not always been this way. In the 60's he developed a device that would allow humans to live a lifespan similar to that of a cockroach. When his creation went wrong, Dr. Cockroach came away with the head of a bug and the ability to climb walls and digest garbage just like cockroaches. His intelligence and lifespan make him a force to be reckoned with!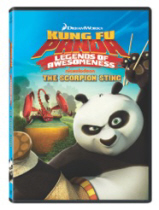 Kung Fu Panda: Scorpion Sting
Get ready for more high-kicking action and fur-flying fun in this awesome animated TV series based on the Academy Award®-Nominated hit movieKung Fu Panda*! He may not be your typical warrior, but Po packs an arsenal of martial arts skills as big as his heart…and his stomach. Always ready to fight for what's right, Po and the Furious Five—Tigress, Monkey, Mantis, Crane and Viper—face exotic dangers at every turn, including a pair of magic shoes with an evil "sole," and Scorpion, one of the sharpest villains in all the land!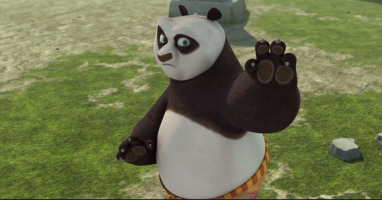 Po
The courageous dragon warrior, Po Ping, is always up for a new adventure. Although Po is not your typical Kung Fu warrior, he uses his personality and his strengths to solve problems and protect those who need him most. He has an excitement for life and is determined to be the best warrior that he can possibly be. Sometime Po can be a little immature and rambunctious, but he has a kind heart and knows the importance of family.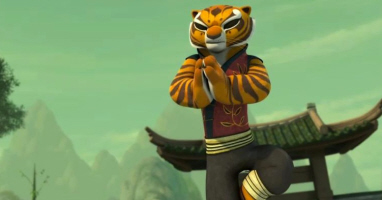 Tigress
A vital member to the Furious Five, Tigress has unmatchable strength and bravery. She is a master at Kung Fu and at one point was considered to be destined for the title of Dragon Warrior. Although her short temper can still appear sometimes, Tigress has learned to be more friendly and calm. At times she is quiet and less sociable than the other members of the Furious Five. Overall, she possesses a strength and dignity that makes others admire her.
Discount Codes:
Recieve 20% off discount on the purchases of the following DVDs.
Shrek the Musical DVD: http://www.foxconnect.com/shrek-the-musical.html
CODE: SHREKTOBER
Shrek the Musical Blu-ray DVD: http://www.foxconnect.com/shrek-the-musical-25512.html
CODE: SHREKTOBERBD
Giveaway: One lucky winner is going to win a 3-Pack of DreamWorks DVDs! Wow! The winner will receive: The Shrek the Musical DVD, The Kung Fu Panda DVD and the Monsters vs Aliens DVD.
CONTEST CLOSED
Giveaway Details: This giveaway is open to residents of the US ONLY age 18 and over. Please read our Terms of Service & Disclaimer Policy before entering. This giveaway will close on October 24th, 2013 at 11:59 pm EST time. No purchase necessary to enter or win.

Disclaimer: Shelly Hill has personally reviewed the product listed above. Shelly has not received any monetary compensation for her review. Shelly did receive a free product to try out so she could evaluate and use it for her review. Her thoughts & opinions in this review are unbiased & honest and your opinions may differ. Two Classy Chics is not responsible for delivery of any giveaway items won from this blog. We are not responsible for injury or mis-use of any products won from the Two Classy Chics Blog. Please read our Terms of Service & Disclaimer Policy before entering our giveaways. This giveaway is not affiliated with Facebook or Google+ in any way. Thanks!